Back to Resources
WEBINAR
Candidate Sourcing & Engagement
Fill out the form
Download this data-driven, educational session from Recruitics & Predictable Source focused on actionable sourcing best practices for successful talent attraction.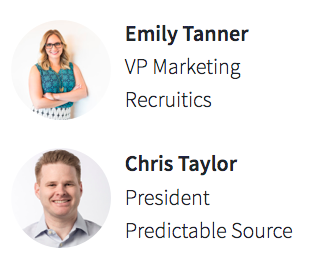 About SmartRecruiters #SourcingSuccess
Today's top-performing companies know that nurturing passive candidates is critical to securing talent ahead of demand.
Elevate your TA strategy with Sourcing Success, an online conference that highlights best-of-breed tech solutions and offers best practices for everything from recruitment marketing to programmatic advertising in order to help you master talent sourcing.