Back to Resources
GUIDE
Hiring For The Heart Of America: Overcoming Talent Acquisition Challenges
Fill out the form
Though the healthcare industry has long fueled the country's economy, the pandemic has placed the critical importance of healthcare workers front and center. Despite the challenges associated with healthcare talent acquisition, there is also a real opportunity for your organization to attract and retain talent - if you have the right strategy.
SUCCESSFULLY NAVIGATING THE 'NEW NORMAL' WITH HEALTHCARE RECRUITMENT STRATEGIES INCLUDE:
Streamlining your search from the start by weeding out unqualified candidates.
Taking advantage of different advertising channels to build a candidate pool.
Getting in front of candidates at the right time and in the right place.
Leveraging your employer brand to gain and retain talent.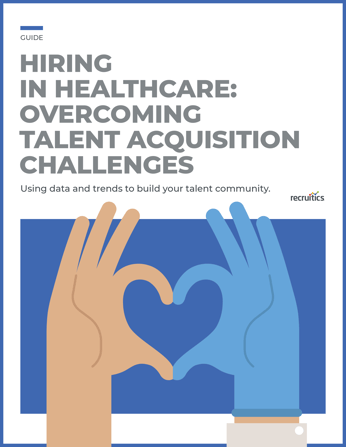 DOWNLOAD THE GUIDE TO LEARN MORE!