Back to Resources
WEBINAR
Increasing Conversions & Enhancing Career Site User Experience
Fill out the form
Jobseekers put their trust in your recruitment website and expect it to be a reliable source of information, offering positions that are relevant to their search criteria.
Usually, the job page is a candidate's first impression of your agency, and the experience they have visiting that page will have a considerable impact on whether or not they choose to engage with you. It can be challenging to grasp the significance of a good user experience, but small improvements can make a major difference when it comes to increasing candidate conversions.
Join Recruitics' Executive Vice President Jonathan Zila & Commercial Director Peter Morrow for this recorded webinar to learn more about how to use your recruitment website to:
Enhance your agency's credibility
Increase your ROI
Lower advertising costs and business expenses
Increase candidate conversion rates
Reduce bounce rates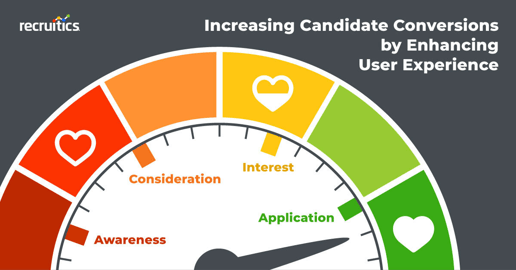 To access the webinar recording, complete the form on this page!