Back to Resources
GUIDE
What to Track
Fill out the form
This checklist matrix serves as a resource when auditing your current tracking/reporting ecosystem. It provides a general overview on "what" to track and "where" each metric is typically captured.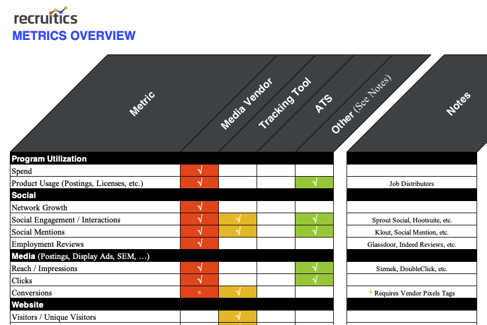 Complete the form on this page to download this free recruitment marketing resource to get access to this checklist.
Download the What to Track Checklist Now!