THE BEST TECH POWERED BY THE BEST PEOPLE.
Need candidates for hard-to-fill jobs? Or more volume in your talent pipeline? Or both? We are ready to help. Our award-winning programmatic job advertising technology targets your ideal candidates, distributes your jobs to an extensive network of partner websites and gets you the applicants you need - all using a performance-based (pay-per-click or pay-per-application) approach, giving you more control of your recruitment advertising budget to get the best ROI.
But running programmatic job advertising campaigns isn't enough: we have the world's largest programmatic team, ready to analyze the data behind every job and perform optimizations based on it.
More than 50% of job advertising spend is wasted.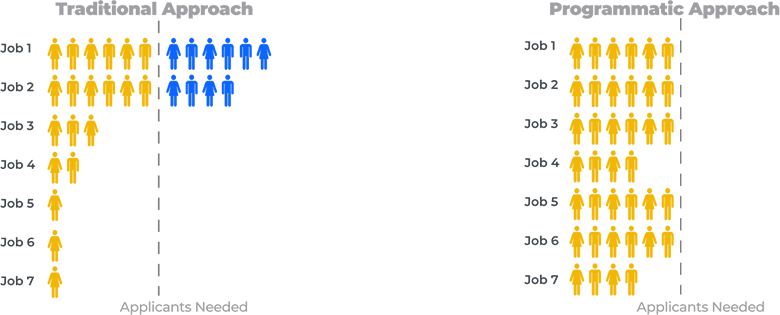 Our programmatic job ad solution optimizes your budget so ALL your jobs get qualified applicants. The results? More candidates for the right jobs.